It's 95 degrees outside, and I'm getting thirsty for some waterside revelry. Time to find a darling new swimsuit! I'm partial to vintage styles. Here are some favorites I've scrounged up online: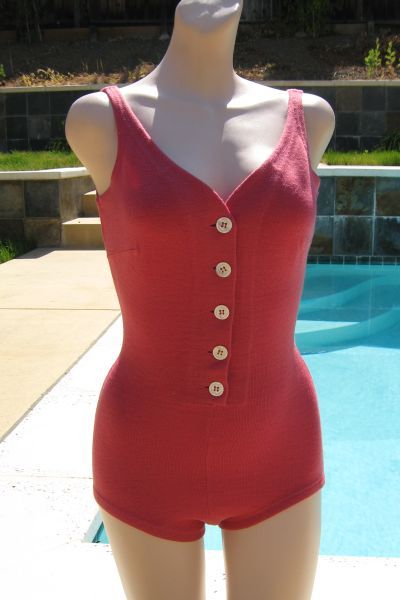 (this one's only $975....) !!!
(Love the little collar on this one!)
I also recommend a big-brimmed sun hat and parasol for those lucky women of the fair complexion. :) Happy swimsuit hunting!